Professor Edward Lee
Professor Lee teaches international intellectual property law, copyright law, design law, and trademark law. He joined Chicago-Kent's faculty in 2010 as a professor of law and director of the Program in Intellectual Property Law.  He is the co-founder and co-director of the Chicago-Kent's new Center for Design, Law & Technology (c∆).
Professor Lee's research focuses on the ways in which the Internet, technological development, and globalization challenge existing legal paradigms.  In addition to numerous articles, he co-authored a leading casebook with Daniel Chow titled International Intellectual Property: Problems, Cases, and Materials (3d ed. West Academic 2017), as well as a new design law casebook with Mark McKenna and David Schwartz titled The Law of Design: Design Patent, Trademark, & Copyright (West Academic 2017).
Professor Kamil Zeidler

Professor of law at the Department of Theory and Philosophy of State and Law, Faculty of Law and Administration, University of Gdansk (Poland). Author of more than 400 publications on legal protection of cultural heritage, theory and philosophy of law, international law and European law; participated and cooperated in organization of numerous conferences in the same fields. Had lectures at many universities in Poland and abroad. Gained scholarships form Ministry of Culture of the Polish Republic for cultural heritage legal research twice (2003, 2007); DAAD scholarship at Friedrich Wilhelms University in Bonn (1997); and others. Member of international scientific associations: Internationale Vereinigung für Rechts und Sozialphilosophie (IVR), Polish Branch of International Law Association (ILA), Polish National Committee of International Council on Monuments and Sites (ICOMOS), Polish National Committee of International Council of Museums (ICOM); ICCROM'S Council member (2017-2021), director in the Centre for East Asia Studies at the University of Gdansk. Since 2008 advisor at Traditional Karate Federation of Poland.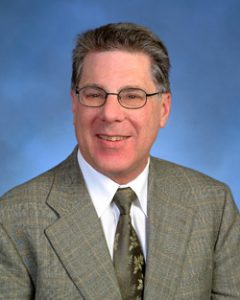 Richard Warner is Professor and Norman and Edna Freehling Scholar at the Chicago-Kent College of Law, where he is also the Faculty Director of Chicago-Kent's Center for Law and Computers. From 1994 to 1996, he was president of InterActive Computer Tutorials, a software company. From 1998 to 2000, he was director of Building Businesses on the Web, an Illinois Institute of Technology executive education program. He was the principal investigator for "Using Education to Combat White Collar Crime," a U.S. State Department grant devoted to combating money laundering in Ukraine from 2000 to 2006. He is currently a member of the U.S. Secret Service's Electronic and Financial Crimes Taskforce.  He is a visiting foreign professor at University of Gdańsk, Poland, and the co-founder and Director of the School of American Law. He holds a B.A. (English literature) from Stanford, a Ph. D. (Philosophy) from the University of California, Berkeley, and a J. D. from the University of Southern California. His most recent book is Unauthorized Access: The Crisis in Online Privacy and Security, http://www.amazon.com/Unauthorized-Access-Crisis-Privacy-Security/dp/1439830134, co-authored with Robert Sloan, Professor and Head, Computer Science Department, University of Illinois, Chicago.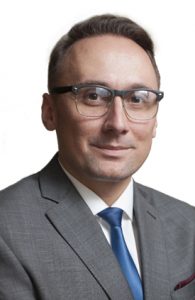 Head of the Centre for Intellectual Property Law at the University of Gdańsk (Poland). He has also previously taught at Chicago-Kent College of Law (US) and was a Visiting Researcher at the University of Oxford (UK). Prof. Barczewski is the author of five books and over forty articles in leading law journals, including European Intellectual Property Review and International Journal of Intellectual Property and Competition Law. He has also served as an expert to the European Commission, the European Parliament and WIPO. As an advocate, he provided legal assistance for Polish and international high technology and medical companies. His current research interests include IPRs in developing countries, as well as interactions between IP and human rights.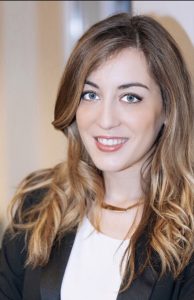 Francesca Mazzi (Assisi 04-10-1990) holds a master's degree in law from Luiss Guido Carli University of Rome, with a thesis in Private Comparative Law about Round Trip Investments in China. During her studies, she had traineeship experiences in law firms based in London and Beijing. After graduation, she worked for a private firm in the field of fashion and international business.
In 2017 she obtained an LL.M. in Computer and Communications Law at Queen Mary University of London, specializing in Data Protection, Information Security, E-commerce law and Intellectual Property and the creative industries, with a final dissertation about the lack of copyright protection for non-human generated works in the US.
From September 2017 Francesca is engaged in a PhD project within EIPIN innovation Society, funded by the European Commission within the Marie Skłodowska-Curie Actions, International Training Networks (ITN), European Joint Doctorates (EJD). The topic of her research is the implications of the Fourth Industrial Revolution on patent law, with a specific focus on the pharma sector.
Francesca speaks Italian, English and Spanish.
PhD Monika Górska, legal adviser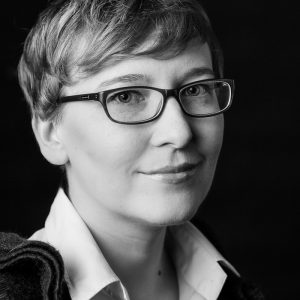 Trademarks, copyright and combating unfair competition
Dr Monika A. Górska advises clients on matters involving trademark, copyright, and unfair competition. She also advises in processes concerning commercialisation of knowledge. She works for Polish and foreign clients operating in various sectors of the economy, such as pharmaceuticals, new technologies and IT.
She joined Wardyński & Partners in 2015.
Dr Magdalena Kolasa, LL.M.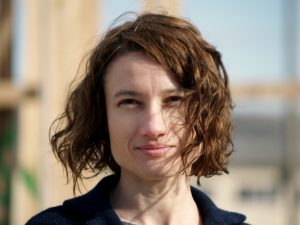 Magdalena Kolasa specialises in the law of intellectual property. Having worked for several years in private practice she conducted her doctoral research in the area of trade secrets at the Max Planck Institute for Innovation and Competition. Since 2013 she works as lawyer in the European Patent Office.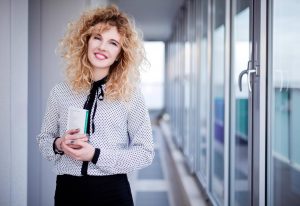 IP Lawyer. Founder of Lookreatywni.pl (http://lookreatywni.pl/) – the first internet platform about intellectual property law dedicated to creative people and founder of the company providing legal and business support for the creative industry. She's an advisor of numerous companies from the creative industry such as creative agencies and design studios, but she also works with companies from the tech sector.
Dedicated to promoting knowledge and awareness of intellectual property law.
mgr Joanna Marszałek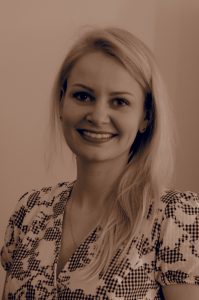 Joanna Marszałek graduated from the University of Gdańsk, holding a master's degree in law. She works as the Assistant Professor at the University of Gdańsk, carrying classes with the students in the field of Intellectual Property Law. She also works as the Judicial Clerk in the Criminal Division of Regional Court in Gdansk.
PhD Candidate Lucius Klobucnik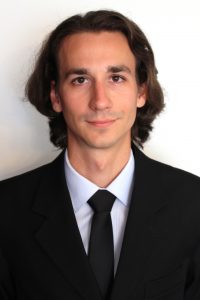 Lucius Klobučník obtained LL.M degrees from the Comenius University in Bratislava, Slovakia as well as the University of Helsinki (specialization in intellectual property and competition law). His professional experience includes working as paralegal at an international law firm in Bratislava, the Embassy of the Slovak Republic in Helsinki and the Slovak Innovation Liaison Office in Finland. Apart from his main focus on intellectual property and competition law, Lucius is active as a lecturer and publisher in the area of satellite communication and space law and is a vice-chair of NGO and think-tank Slovak Space Policy Association.
Since September 2017, Lucius holds a position of a Marie Curie Early Stage Researcher (PhD candidate) at the Centre for Commercial Law Studies, Queen Mary University of London and Max Planck Institute for Innovation and Competition in Munich. His main research areas include regulation of collective management organisations, copyright law in musical works and interplay between copyright and competition law: EIPIN LK.
Deputy CEO and Chief International Officer of ZAiKS Rafał Kownacki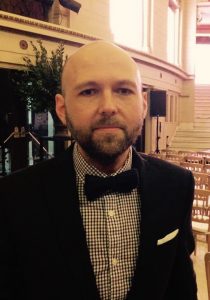 Polish leading collective rights managament organisation. Member of the Board of GESAC (European Grouping of Societies of Authors and Composers). Member of the Global Policy Committee of CISAC (the International Confederation of Societies of Authors and Composers).
Before joining ZAiKS, he was a senior analyst on international and EU law at the Polish Institute of International Affairs, then CEO of the European Foundation for Law. He is a lawyer specialised in IP and competition law with an extensive experience in transnational projects. He is an alumnus of European and American universities & author of over 50 publications."
Aleksandra Czubek, LL.M.
Aleksandra Czubek holds a master's degree in law from the University of Gdansk. She continued her education and broadened her legal knowledge and skills while studying at the Queen Mary University of London, where she graduated from Intellectual Property Law LL.M. course, dedicating most of her academic interest to Fashion Law.
Currently, she is an Assistant Professor at the University of Gdansk, Centre for Intellectual Property Law. Her research is mainly focused on the IP law challenges relating to the rise of the artificial intelligence sector.
Outside the University, she works in a Law Firm in Gdansk, gaining practical experience in a variety of legal fields.
Katarzyna Szwed, Startup Zone Gdynia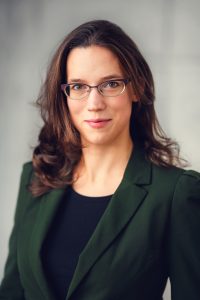 Katarzyna Szwed is an attorney and IP specialist in the Patent Information Centre. She focuses her practice on educating, advising and effectively helping mainly start-ups and small businesses in the field of IP law.
Ewa Ropela, Startup Zone Gdynia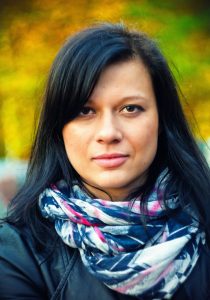 Ewa Ropela works as an expert in Startup Zone Gdynia. She supports start-ups in business modelling, funding and investor searches. Ewa has been responsible for the acceleration programme STARTUPS WANTED for two years.
Both Ewa and Katarzyna are employees of the Pomeranian Science and Technology Park in Gdynia, Poland, an institution created to promote the economic development and competitiveness of cities and regions by creating new business, adding value to companies, and creating new knowledge-based jobs.